Posts Tagged 'moist cake balls'
[Review] Cake Balls and Thrifty Ice Cream
-
via Google Reviews
Very delicious cakes, cupcakes, cake balls and cookies. They even serve Thrifty ice cream.
[Review] Lemon Drop Cupcake is Delicious
-
via Google Reviews
Lemon drop cupcake was otherworldly delicious; the cake and topping were sooo goood.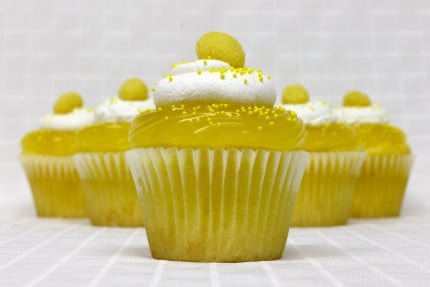 [Review] Delicious Cupcakes And Great Staff At Patty's
- Fullerton, CA
-
via Yelp
Had their wedding cake at a friend's wedding and had to stop by. Been here 3 times and never disappoints. Delicious cupcakes and great staff
[Review] Moist Cakes At Fullerton Bakery
-
via Google Reviews
The whole experience was very good! I am a cake person and the texture of the cake was excellent. I love moist cakes and the cake balls AND the bag of cake were perfect! My friend and I sat and ate our treats while talking for a while. Everyone who works there is very pleasant. We had a warm welcome when we first entered and we even got a chance to meet the owner who was very kind.
[Review] Fresh Delicious Cupcakes
- Fullerton, CA
-
via Google Reviews
Damn you my delicious cupcake foe.
Taste as fresh as it can be and the frosting is perfect, not overly sweet just right.
Can't wait to go back and try all your other goodies
[Review] "Excellent service and quality mini cupcakes"
-
via TripAdvisor
Second time we've ordered mini cupcakes for a special event. All 3 flavors were great, very fresh and ready on time !
[Review] The Perfect Wedding Cake
-
via Google Reviews
I had my wedding cake from Patty's Cakes and everyone absolutely loved it. I do not believe I saw any plates with cake left over. The cake was delicious. Patty was so helpful in helping pick out the perfect cake, cake flavors and filling.
[Review] Delicious Moana Birthday Cake
- Corona, CA
-
via Yelp
I was pleasantly surprised at the"MOANA " cake Patty made for my granddaughter. It looked and tasted absolutely delicious. All my guests wanted to know where I got the cake because they all loved it. It was really moist and flavorful. Thank you Patty…you're AWESOME!
[Review] Absolutely amazing cake balls
- Buena Park, CA
-
via Yelp
These cake balls are absolutely amazing! I tried s'mores and red velvet so yummy and so moist. I love there peanut butter frosting OMG best frosting ever! I love this place.
[Review] Delicate and moist red velvet cake ball
- Corona, California
-
via TripAdvisor
Just ordered the red velvet cake pop. It was amazing! It was so delicate and moist and it wasn't too sweet it was just right.