Posts Tagged 'Yummy cakes'
[Review] Cake Balls and Thrifty Ice Cream
-
via Google Reviews
Very delicious cakes, cupcakes, cake balls and cookies. They even serve Thrifty ice cream.
[Review] 1st Birthday Smash Cake from Patty's
- Anaheim, CA
-
via Yelp
I was looking for a bakery to make my daughter's 1st birthday smash cake and to order cupcakes for her party. I wanted something closer than the usual bakery that I go to in Glendora. I would always pass by Patty's Cakes but never tried their cupcakes. I read that they were frosted to order (I'm not too big on frosting) and so I was excited to try them. I ordered 2 cupcakes and they were delicious! The frosting to cake ratio was perfect and they weren't overly sweet. The cake was moist and not dense as many other cupcakes are. Sadly, they aren't able to do any custom cakes for the date I needed but I will be ordering my cupcakes through them.
[Review] Lemon Drop Cupcake is Delicious
-
via Google Reviews
Lemon drop cupcake was otherworldly delicious; the cake and topping were sooo goood.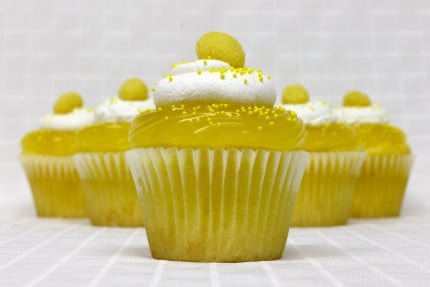 [Review] Custom Birthday Cakes
- Fremont, CA
-
via Yelp
Our experience with Patty's cake was awesome. We had ordered a half sheet pina colada white cream cake for our son's birthday. My son had created a custom image of the solar system on it. Patty's team made sure that the image looked clear and the cake's taste was so wonderful that we got compliments about the taste and look of the cake from almost all our guests. Awesome experience!!! Thumbs up!
[Review] Cake for Granddaughter's Birthday
- Fullerton, CA
-
via Yelp
I want to thank Christina for corresponding with me thru email to order a cake for my goddaughters 2nd birthday. The cake looked so amazing and it tasted sooo good! Very moist and not too sweet! The birthday girl loved it as well!
[Review] Best Cupcakes
-
via TripAdvisor
I love these cupcakes!! So much variety…you can't go wrong!! I have tried other places that are conveniently nearby, but I have regretted it. The extra 10-15 minutes is worth it!!
[Review] Beautiful Wedding Cake
- Placentia, CA
-
via Yelp
I have always wanted to use Patty's Cakes for my wedding cake ever since I tasted them for the first time! When we picked our wedding venue and they handed us recommended cake vendors and I saw them on the list I knew it was meant to be! They made the cake tasting and decorating process so easy! The cake was so yummy and we got so many compliments! Thank you so much for making our day that much better with our beautiful cake center stage.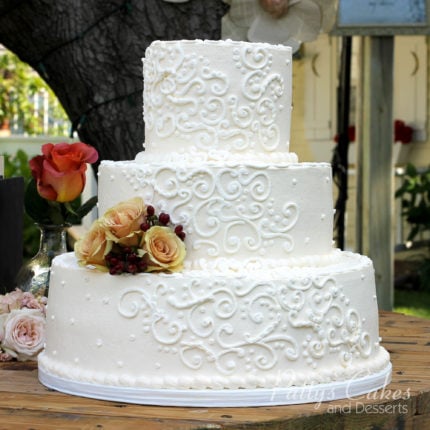 [Review] Great Cake And Service!
-
via Wedding Wire
Great cake & great service! Everything was just superb for our wedding in November 2017. The design & colour was exactly as we wanted. 5 stars!
[Review] Spot On Cupcakes At Patty's Cakes
-
via The Knot
We had sampled many cakes and visited many cake designers. The service we received was warm and caring. They took the time to listen to our ideas and requests. The end result was spot on and the flavors were better than we expected. I have already suggested Patty's Cakes to other couples.
[Review] Cupcakes For Goddaughter's Baptism
- Fullerton, CA
-
via Yelp
I love this place. Cupcakes are amazing and delicious. I order a cake and some Mini cupcakes for my Goddaughter baptism. Looking forward to the outcome. I also think this place should be open on Sundays even if it's only for a few hours.