Archive for September, 2017
[Review] High quality desserts at a good price
- Fullerton, CA
-
via Google Reviews
Very high quality with dramatic taste. Doesn't seem overly sweet. Surprisingly good pricing.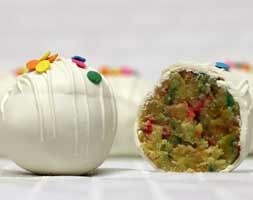 [Review] The gluten free birthday cake was a hit!
- Fullerton, CA
-
via Google Reviews
I ordered a gluten-free birthday cake for two cousins sharing their day together. They are 20+ and I gave them the link to Patty's Cakes to choose their own. They wanted a vanilla cake with strawberry mousse… and rainbows & sparkles. It was a hit! (I ordered the candle from China.) I have also had their GF chocolate cupcakes with peanut butter mousse – OMG! The best I've ever tasted!
[Review] Excellent, moist, and light cupcakes!
- Placentia, CA
-
via Yelp
Their cupcakes were excellent. They were moist and tasted like the flavors they were named for. I had the pina colada and it was yummy! The frosting was very fresh and creamy. It was made from a very light mousse. I usually prefer buttercream frosting, but this is a very close second!
[Review] The best cupcakes I've ever had!
- Anaheim, CA
-
via Yelp
By far, the best cupcakes I've ever had. Check-in for a free cupcake! Just wished they were open a bit longer.
[Review] Wide variety of absolutely delicious gluten free cupcakes
- La Mirada, CA
-
via Yelp
We ordered Gluten Free cupcakes & received a wide variety of them & they were absolutely delicious. I would definitely recommend them to all who have gluten issues.
[Review] The best kept secret in Orange County!
- Fullerton, CA
-
via Yelp
You know…. I was hesitant to write a review of Patty's because it's basically the best-kept secret in OC. Cupcake connoisseurs speak of them in a hushed whisper because their cupcakes basically make panties drop. Good lord, they make a good cake – what's even better? The people who work there. They are the sweetest and most talented people (come on they are the makers of the deliciousness that is Patty's cakes) ever. Why write this review? Because sharing is caring and everyone needs a little Patty's cupcake to brighten their day!
[Review] Perfectly moist and tasty wedding cake
- Fullerton, CA
-
via Wedding Wire
I ordered our cake several weeks prior to our wedding (Only the top tier). The process was simple the cake was perfectly moist and tasty. I'd give Patty's Cakes the opportunity to bake you that special cake or dessert for your event.
[Review] I want to try all their delicious cakes and cupcakes!
- La Habra, CA
-
via Yelp
I love Patty's Cakes' lemon drop, Elvis, PB & J cup cakes. I want to try them all. My daughter in law ordered my granddaughters first Birthday cake and not only was it delicious but so beautiful. Now her second girl is getting her first birthday cake this weekend and I can hardly wait to eat it!!!
Yum yum.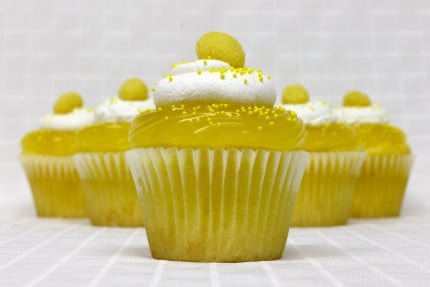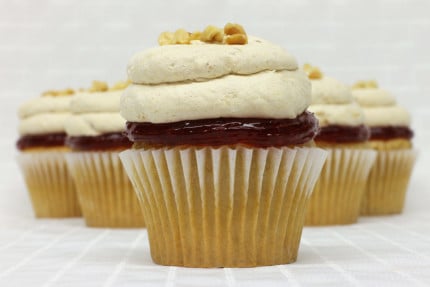 [Review] The most unique and delicious flavors!
- City of Industry, CA
-
via Yelp
They have the most unique flavors and they are sooo delicious! I always tell everyone about this place, good prices and their staff are great as well!
[Review] The staff was helpful and the cake was delicious!
- Brea, CA
-
via Yelp
Patty's Cakes is amazing! They made our cake for our wedding in April of 2016. From the taste testing to selecting the details of our wedding cake, the staff was helpful and the cake was delicious. I would highly recommend them to anyone looking for a great cake for their next event!