Posts Tagged 'Best Cupcakes'
[Review] Cake For Grandson
-
via Google Reviews
They were very helpful, I'm going to order another cake for my grandson
[Review] Beautiful Wedding Cake
- Placentia, CA
-
via Yelp
I have always wanted to use Patty's Cakes for my wedding cake ever since I tasted them for the first time! When we picked our wedding venue and they handed us recommended cake vendors and I saw them on the list I knew it was meant to be! They made the cake tasting and decorating process so easy! The cake was so yummy and we got so many compliments! Thank you so much for making our day that much better with our beautiful cake center stage.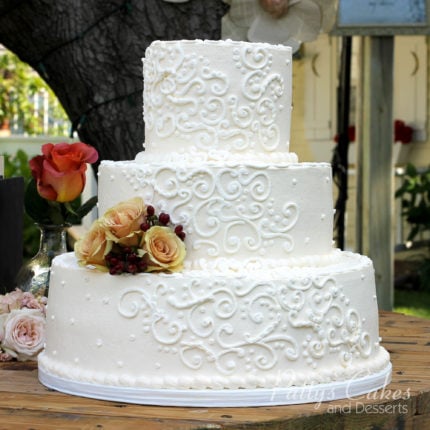 [Review] 10/10 Recommend Cupcake Store
- Costa Mesa, CA
-
via Yelp
Top 5 cupcakes! This place was cute and homey with bright colors and friendly faces. The cupcakes I bought were red velvet, which is a favorite, and a lemon drop, which was also delish. 10/10 recommend and 10/10 would go back!
[Review] Light And Fluffy Delicious Cupcakes
-
via Google Reviews
While ordering a cake, my wife bought a cupcake (or two) for me to taste. They were light and fluffy, and tasty beyond compare. I continued to enjoy the tasty cupcakes, after finishing them off, from the light, generous frosting toppings that remained on my nose, post-consumption!
[Review] Patty's Cupcakes Are Amazing
-
via Google Reviews
The place is gorgeous and their cupcakes are so good.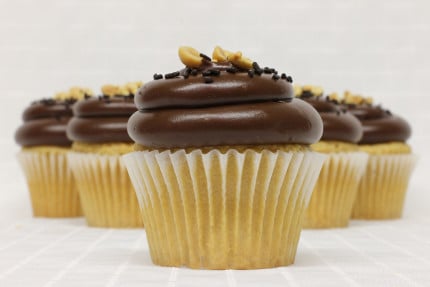 [Review] Cake-A-Licious
-
via TripAdvisor
Upon entering the bakery for the first time, we were welcomed by the light and airy colors that said sweet and tasty. We were greeted by friendly staff who explained the process of ordering the cupcakes. We chose our flavors from a large wall menu with pictures. After ordering, the cupcakes were freshly frosted while we waited. In a few minutes, we had four delicious, moist, and attractive cupcakes in a box ready to go home with us. We've tried many bakeries' cupcakes. This is one of the best we've ever had.
[Review] Fullerton Baker Has Cupcakes Perfect For Family
- Anaheim, CA
-
via Yelp
This place is so cute and the cupcakes are soft, tasty and so yummy! Very memorable experience for my family. Will definitely go again.
[Review] Reasonably Priced, On Time Delivery Cakes
-
via The Knot
The cake was delicious and as expected. Philip and others at patty's cake were helpful and friendly. The delivery was on time. Pricing was reasonable. Would definitely recommend you use patty's cakes!
[Review] "Best Cupcakes I've Ever Had!"
-
via Google Reviews
Let me say these are the best cupcakes I ever had!! Love them!!
[Review] Light And Fluffy Cupcakes At Patty's Bakery
- Buena Park, CA
-
via Yelp
Seriously….I think this menu can hit every secret spot of any sweets lover. The staff is wonderful (how could they not be with eating these sweets all day ), cupcakes are light and fluffy, with clouds for frosting….big, vibrant, amazing flavors…my inner (and outer) fat kid belts Opera when we pull up….
GET THE ELVIS!!!! GET THE LEMON (request two candies)….add on #bonus #thriftyicecream and #illy #coffee #YO