Archive for February, 2018
[Review] Great looking cake!
- Fullerton, CA
-
via The Knot
The cake was very good- super moist and it looked great!
[Review] The best wedding cake ever!
- Fullerton, CA
-
via The Knot
Many people at my wedding told me it was the best wedding cake they ever had. I was so happy to hear that. Thank you, Patty's Cakes!
[Review] Smooth and delicious chocolate cupcake!
- Fullerton, CA
-
via Google Reviews
Each Patty's cupcake is personally frosted once the buyer chooses his/her cupcake and topping. The frosting on my chocolate salted caramel cupcake was smooth and delicious. The cupcake crumb and moistness were perfect! Thank you for making my day a little sweeter!
[Review] My go-to cupcake!
- Los Angeles, CA
-
via Yelp
The cupcakes here are amazing! My friend told me about this place. They have cake balls, whole cakes, cookies etc. This is my new go-to place. They even ice the cupcakes when you place the order. Better than sprinkles any day.
[Review] Great cupcakes and service!
- Irvine, CA
-
via Yelp
Great service … had a last minute large order I needed for the weekend. They were able to accommodate me and made the whole process easy. Great moist cupcakes and delicious toppings. Glad I found them before I went to the alternative options that are overpriced and not so easy to deal with.
[Review] Incredibly impressive bakery!
- Marion, IA
-
via Yelp
I am super pleased with the service I received from Patty's Cakes! I live out of state and wanted to send cupcakes to my daughter for her birthday. They were incredible working with me coordinating what I wanted, having them delivered, and even adding a bow and a card! I appreciate them so much. Then when I saw the pictures of what they looked like I was even more impressed. They were even bigger and fancier than what the website showed. I highly recommend them and will make a stop at the shop next time I'm in So. California. THANK YOU!!!
[Review] Our wedding cake was absolutely delicious
- Fullerton, CA
-
via The Knot
Our wedding cake was delicious!!! We had fun at the tasting. My husband got so into the appointment, he actually designed the entire cake… flavors and all. There was more than enough cake for everyone but there wasn't a single piece left after the reception. The best part is that we didn't need to save the top tier. One, it takes up space in the freezer and we had never intended to save it. But also, Patty's Cake will give us a complimentary anniversary cake. They will bake a 6" round double layer cake in honor of our anniversary and the cake does not need to match our original order. Can't wait! We will definitely be stopping by for cupcakes and other special occasion cakes.
[Review] My wedding cake and cupcakes were so delicious!
- Fountain Valley, CA
-
via Yelp
We ordered our wedding cake from Patty's Cakes and Desserts and we couldn't be happier.
When we first went in for tasting, I was very surprised how the cake (cupcakes for tasting) wasn't sweet and so moist. I am not a cake person and to be honest, I wasn't even planning on eating my wedding cake (yikes) of course, maybe just a bite for the picture, but after the tasting, it completely changed my mind. I was planning on ordering macaroons from another place, but I changed my mind to have mini cupcakes at the wedding instead (for dessert table) and ordered a 9 dozen variety. I've received so many compliments of the wedding cake and the cupcakes from my wedding. They were absolutely delicious!!! Can't wait to eat my anniversary cake!!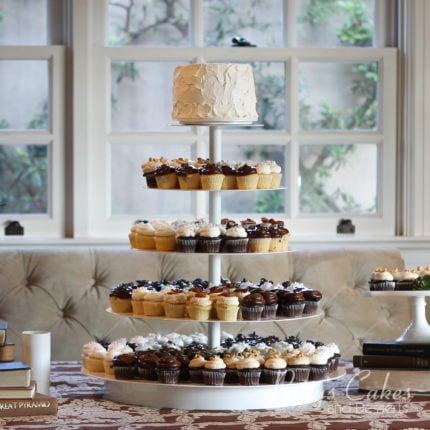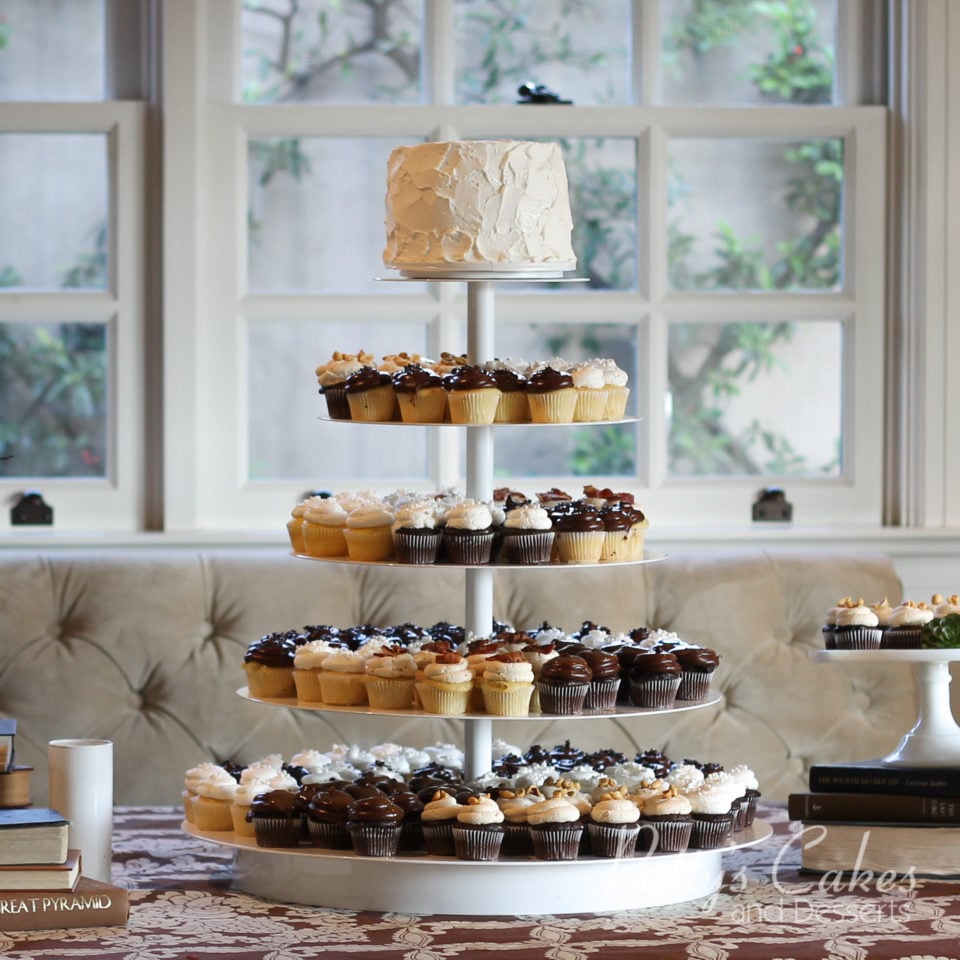 [Review] The best decision I made for my wedding!
- Ontario, CA
-
via Yelp
Patty's Cakes are amazing!!! I was referred by our wedding venue to Patty's Cakes when I did more research, I saw that they had great reviews and that I wouldn't be disappointed! And I wasn't!! By far, the best decision I made for our wedding! Our guests couldn't stop raving about how delicious the cake was! It was moist, tasty, and the whipped cream was real whip cream! I absolutely loved the design of our cake, it was so beautiful! The staff was enjoyable to work with, very efficient and took care in making their products.
Overall, I highly recommend Patty's Cakes if you are looking for a tasty, delicious and beautiful cake!!! :)
[Review] Great and professional bakery!
- Fullerton, CA
-
via The Knot
Patty's Cakes is a great bakery! They were very professional and answered all our questions! Our wedding cake was beautiful and most importantly delicious!! Our guests wanted more! We were able to enjoy the top tier of our cake 2 weeks later while opening gifts with our families! It froze well!