Posts Tagged 'Fullerton Cakery'
[Review] Yummy New Orange County Bakery
-
via Google Reviews
Received a "thank you" cake from a happy customer and it was delicious. Thank you for the yummy new bakery
[Review] Wedding Cakes with Icing – No Fondant!
- Rowland Heights, CA
-
via Yelp
Had Patty's cakes do my wedding cake a year ago, loved coming to the shop to decorate. Tried four flavors and had decided what flavor my husband and I wanted for our big day. I had pictures of what decorations and designs I liked and looked through a portfolio of samples they have done. They do not do fondant and make all the icing from scratch! Overall, the cake came out cute and it was delicious! I was happy and can't wait to get my one-year anniversary cake here!
[Review] Best Butter Pecan Cupcake
- Anaheim, CA
-
via Yelp
Very clean and tidy little bakery, but above all the flavor, and texture of their cake is to die for. The butter pecan exceeded my expectations and is probably the best cupcake i've had! customers are very friendly the managers let me chat with my friend who works there even though it wasn't her break yet!
[Review] Amazing Peanut Butter Jelly Cupcake
-
via Google Reviews
Unbelievably good had the peanut butter jelly cupcake and it was so good!!!!!!!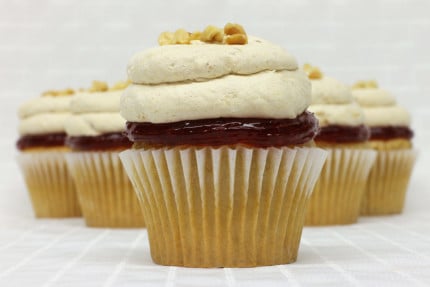 [Review] Gluten Free Cupcakes are Amazing
-
via Google Reviews
My wife loved their gluten-free cupcakes. the staff are very nice and helpful:)
[Review] Cupcakes are Delicious at Patty's Cakes
-
via Google Reviews
Customer service is excellent. Cupcakes are delicious. Great experience at Patty's Cakes and Desserts.
[Review] Fairly Priced and Delicious Cupcakes
- Fullerton, CA
-
via Yelp
The reputation Patty's Cakes has definitely lives up to the expectations. We showed up a little late (around 8:30ish) and they only had one chocolate cupcake left and were lucky enough to grab it. I also had the red velvet. What I think makes it unique is that they frost the cupcake after you order it. This makes the cupcake taste so fresh and so delicious.
We were attended to with great customer service and provided with delicious cupcakes. Their cake selection also looked very delicious and fairly priced.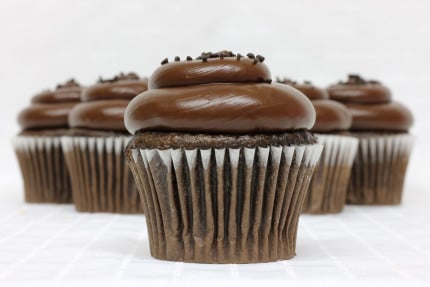 [Review] Banana Cream Cupcakes
-
via Google Reviews
The cupcakes here are to die for especially the banana cream my favorite
[Review] Gluten Free Cupcakes at Fullerton Cakery
- Anaheim, CA
-
via Yelp
Great place to get gluten-free cupcakes! Chocolate Eclair is my favorite. Hard to find good gluten free but I'm very happy with these.