Archive for October, 2018
[Review] Delicious Cakes And Cupcakes At Fullerton Bakery
- La Mirada, CA
-
via Yelp
Amazing desserts! Everything that I've tried was delicious, very moist. I can't even choose a favorite because everything is AMAZING!
[Review] Spot On Cupcakes At Patty's Cakes
-
via The Knot
We had sampled many cakes and visited many cake designers. The service we received was warm and caring. They took the time to listen to our ideas and requests. The end result was spot on and the flavors were better than we expected. I have already suggested Patty's Cakes to other couples.
[Review] "Best Cupcakes I've Ever Had!"
-
via Google Reviews
Let me say these are the best cupcakes I ever had!! Love them!!
[Review] Cake Perfect For Boss' Birthday
-
via Google Reviews
They did an amazing job on our wedding cake and for my boss' birthday cake. The difference is the cake is always moist, the cream is fresh and not overly sweet, the flavor is distinctive, and the design is beautiful. The service is also excellent!
[Review] Light And Fluffy Cupcakes At Patty's Bakery
- Buena Park, CA
-
via Yelp
Seriously….I think this menu can hit every secret spot of any sweets lover. The staff is wonderful (how could they not be with eating these sweets all day ), cupcakes are light and fluffy, with clouds for frosting….big, vibrant, amazing flavors…my inner (and outer) fat kid belts Opera when we pull up….
GET THE ELVIS!!!! GET THE LEMON (request two candies)….add on #bonus #thriftyicecream and #illy #coffee #YO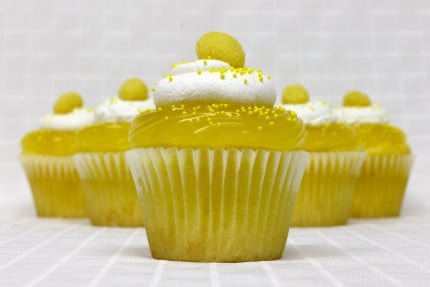 [Review] Raspberry Bavarian Wedding Cake
-
via Google Reviews
Ordered last minute cake and Patty's came through! It was absolutely beautiful and the cake was moist and very tasty! The raspberry Bavarian was great. This is where we will be coming moving forward!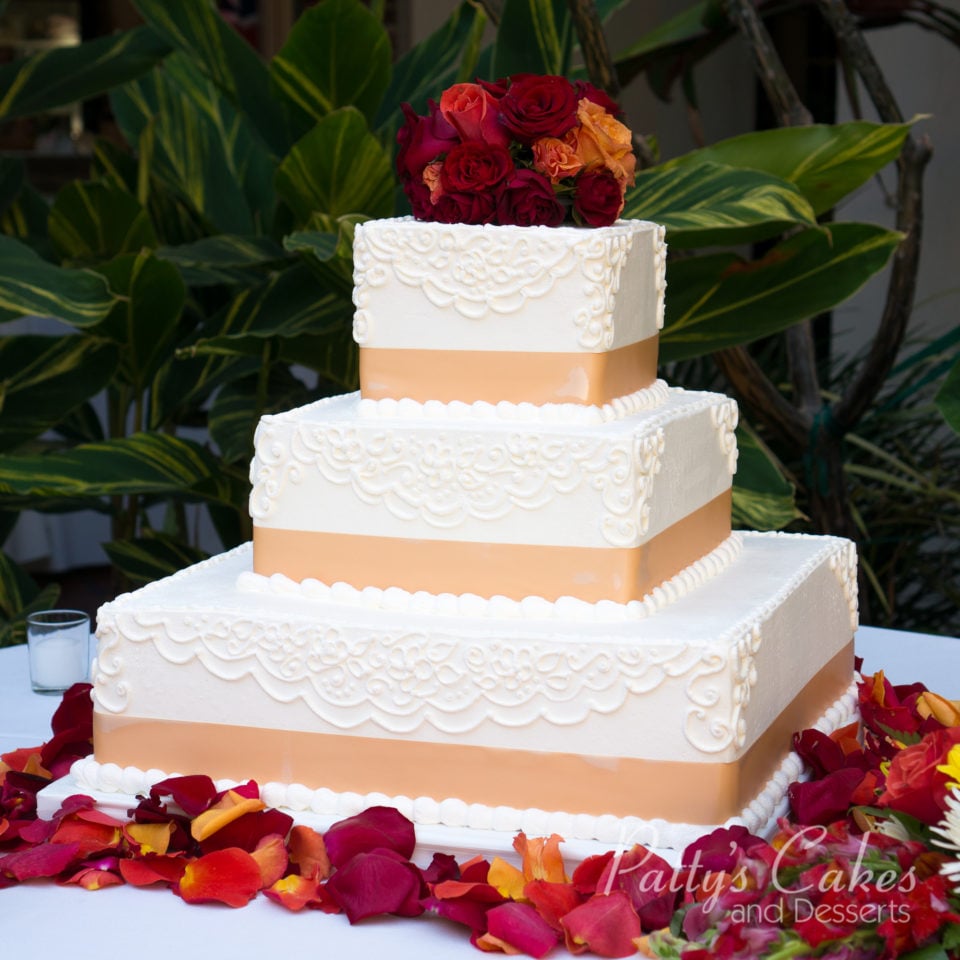 [Review] Beautiful And Tasty Wedding Cake
- Orange, CA
-
via Yelp
Patty's Cakes made our fabulous wedding cake in November 2017. The cake was perfect. The presentation was amazing and it tasted fantastic. I could not have asked for anything more. I would highly recommend having your special dessert / wedding cake created by Patty's Cakes.
Thank You Patty's Cakes!
[Review] Magical Wedding Cake By Patty's Cakes
- Rancho Santa Margarita, CA
-
via Yelp
This review is long overdue. My husband and I were married this past May at Orange Hill Restaurant and Pattys was included in the package. I had never heard of Pattys and was a little nervous because I am a HUGE fan of cake but after I googled them and found out they're a fondant free bakery I was thrilled! When we went for our cake tasting, we met with Patty herself, and she was an absolute delight, was incredibly helpful and you could tell she really cared about her cakes and that her clients were happy. The day of our wedding arrived and the cake was pure perfection! It was absolutely gorgeous, almost a shame to eat but trust me, we did because it was amazing! All of our friends and family kept telling us it was the best cake they ever had at a wedding! We have since gone to order more cakes from Pattys and they were superb. If you go into Pattys though, be sure to pick up few cookies and cake in a bag because they are pure magic. Seriously.
[Review] Moist And Sweet Fullerton Cupcakes
- Newport Coast, CA
-
via Yelp
One of the best cupcakes I've ever had, they're moist and the frosting is smooth and decadent, the real bonus is the staff, they treat you as sweet as their sweet treats.