Posts Tagged 'amazing cake balls'
[Review] Yummy New Orange County Bakery
-
via Google Reviews
Received a "thank you" cake from a happy customer and it was delicious. Thank you for the yummy new bakery
[Review] Delicious Cake Pops at Orange County Bakery
- Fullerton, CA
-
via Yelp
Ordered the lemon cake pops and confetti cake pops…both were delicious and I'll definitely be going back!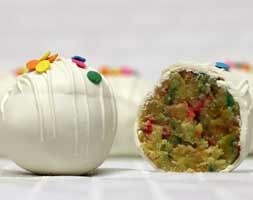 [Review] Favorite Place for Cupcakes
- Fullerton, CA
-
via Yelp
Patty's cakes is my favorite place for cupcakes. They are always good and delicious. The workers are friendly every time I go.
[Review] Amazing Cupcakes and Friendly Staff
-
via Google Reviews
First time customer, will be back!! The shop is super cute and clean, the staff is very friendly, and the cupcakes are amazing!
[Review] Best Cupcake Place in Fullerton
- Irvine, CA
-
via Yelp
This the best cupcake place in Fullerton. I have always enjoyed kids birthday cakes those I ordered as well.
[Review] Best Cupcakes Ever!
-
via Google Reviews
Best cupcakes I've ever had! Highly recommend it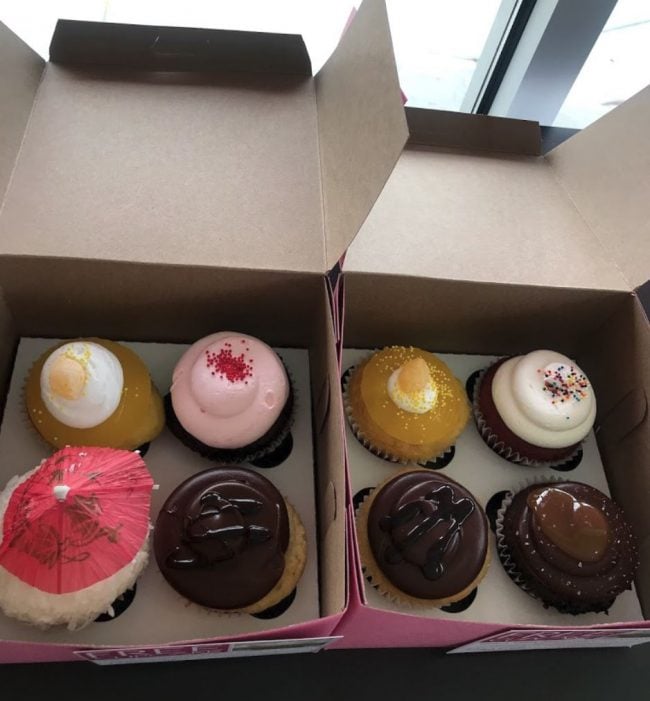 [Review] Desserts and Cupcakes from Fullerton Bakery
-
via Google Reviews
Always a great experience. Never disappointed with desserts from here!!
[Review] Delicious Confetti Cake Pops at Fullerton Bakery
- Murrieta, CA
-
via Yelp
Stumbled upon this place while running another errand in Fullerton and it was a happy accident. Tried various flavors and have to say for the most part we're a fan. My favorite was by far the Eclair, which to me would be better described as a Boston cream pie cupcake. So freaking yummy! I was most excited about trying the PB & J cupcake but was a little underwhelmed. Something was a little too tart/sour in the mousse; it almost tasted like it was on the verge of going bad. The Raspberry filling was good though. Anyway, my husband tried a confetti cake pop and that was also a winner. Plus I really liked their fudge icing: thick and sweet. I do wish they had discounted pricing for 1/2 & full dozens, but we'll definitely be back when in the area.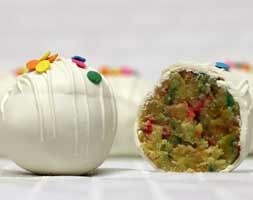 [Review] Frosting Isn't Too Sweet at Patty's Cakes
-
via Google Reviews
The cupcakes and flavors were delicious, and the frosting wasn't too sweet.
[Review] Cupcake Frosting is Perfect at Fullerton Bakery
- Fullerton, CA
-
via Yelp
This place is amazing! Hands down the best cupcakes I've ever had.
They frost their cupcakes to order which is such a great idea!! The frosting is TO DIE FOR. I'm not much of a frosting fan as I think places like Susie Cakes and Sprinkles add too much. The cupcake to frosting ratio is just right. They have a variety of flavors to choose from and the cupcakes are a good size.
The staff is so friendly and the store is very clean.
I highly recommend Patty's Cakes and can't wait to go back!!