Archive for December, 2018
[Review] So Many Cupcake Flavors at Patty's Cakes
-
via Google Reviews
Great place to eat a cupcake! So many flavors to choose from. Be back soon!
[Review] Fullerton Birthday Cupcakes
- Placentia, CA
-
via Yelp
Was very happy with the birthday cupcakes I ordered last night. They were beautiful, very moist and light, and there were very many flavors to choose from, even gluten-free. Will be coming again
[Review] 5 Star Wedding Cake Shop!
- Chino Hills, CA
-
via Yelp
Last time I reviewed how amazing our cake tasting went and this time I'd like to review now that the wedding has passed. I enjoyed our cake so much, it added to the perfection of the day!! I'm waiting for our photographers to send us our photos so that I can post how beautiful it looked and tasted!
If I could give this place more than 5 stars, I totally would!!!
I would HIGHLY recommend this place not only for your special day but parties as well!
It's worth the cost! Trust me!
[Review] Patty's Cakes has the Best Wedding Cakes
- Garden Grove, CA
-
via Yelp
Best service! Amazing taste! Since the first time I tried Patty's cupcakes, I knew I wanted my wedding cake to be made by them, and they did not disappoint. All our guests absolutely loved the red velvet and chocolate cake with cream cheese filling. Yum! I highly recommend Patty's cupcakes for any kind of event, or even if you just feel like having a delicious cupcake. They are the best!
[Review] Cupcakes for Birthday or Any Occasion
- La Habra, CA
-
via Yelp
I went here the other day and bought two cupcakes: the peanut butter fudge and the eclair flavors. Deeeelicious! The staff was very helpful and nice and the store itself was adorable. I will definitely be back, either for cupcakes or for a birthday cake!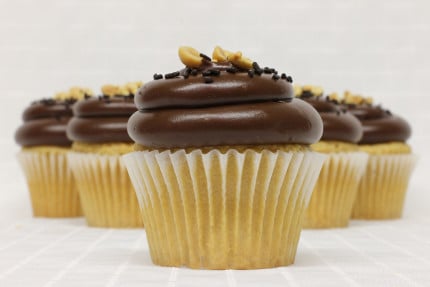 [Review] Flavorful and Moist Cupcakes and Cake Balls
- La Mirada, CA
-
via Yelp
I have driven by Patty's many times to the Fullerton station for my ride to work in Downtown LA. I wanted something sweet noticed Patty's was quite crowded but decided to stop anyway. OMG….what a clean, bright and welcoming bakery. I purchased 4 cupcakes peanut butter with chocolate, chocolate with salty chocolate frosting, red velvet with cream cheese and a lemon. They were all excellent my favs were the red velvet and chocolate with salty chocolate frosting. I'm a chocoholic! Cupcakes were moist and rich in flavor. The cake balls were excellent. I have had others that are dry with no flavor, but Patty's are extremely flavorful, moist and you can't just eat one! Thank you to Kada for her recommendations.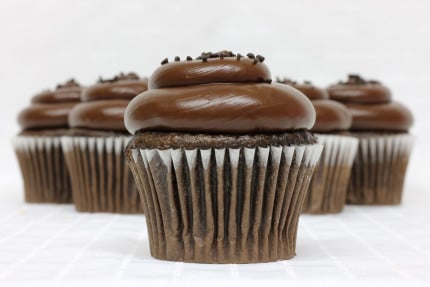 [Review] Amazing S'mores Cake Ball
-
via Google Reviews
It was so bright & cheerful , I really appreciated the part where I wasn't quizzed about being on crutches the banana cream cupcake was amazing I am a big fan of red velvet equally amazing the s'mores cake ball was a perfect size taste of oh my God these are awesome thank you Patty for your wonderful cakes
[Review] Gluten Free Cupcakes are Amazing
-
via Google Reviews
My wife loved their gluten-free cupcakes. the staff are very nice and helpful:)
[Review] Fantastic Bakery with Gluten Free Cupcakes
-
via Google Reviews
This bakery is fantastic! When you walk in the decor is bright and the service is amazing. They have so many flavors to choose from and they even have GF options for cupcakes. My favorite is the GF vanilla cupcake with strawberry mousse. It is delicious!
[Review] Fresh and Moist Cupcakes
- Fullerton, CA
-
via Yelp
This place never disappoints. Most fresh and moist cupcakes with the most absolute frosting!