Posts Tagged 'amazing cupcakes'
[Review] Yummy New Orange County Bakery
-
via Google Reviews
Received a "thank you" cake from a happy customer and it was delicious. Thank you for the yummy new bakery
[Review] Patty's Cakes is the Best Bakery in Fullerton
- Fullerton, CA
-
via Yelp
This is the second time I've ordered from Patty's Cakes, and it's never a disappointment. Your cupcakes make my heart happy!
[Review] Cupcakes at Patty's Aren't Overwhelmingly Sweet
-
via Google Reviews
Went here on a whim and fell in love with the cupcakes. Have been back several times and the cupcakes are just as good as the first time super soft and the frosting is not overwhelmingly sweet.
[Review] Amazing Peanut Butter Jelly Cupcake
-
via Google Reviews
Unbelievably good had the peanut butter jelly cupcake and it was so good!!!!!!!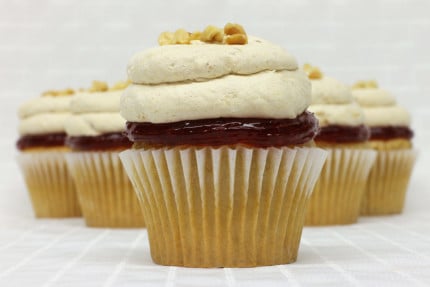 [Review] Best Lemon Razzle Cupcakes Ever
- Yorba Linda, CA
-
via Yelp
The cupcakes are the best we've found in the area. We especially love the Lemon Razzle and Chocolate Caramel Salty. The lemon cake in the Lemon Razzle is amazing. We'll definitely be back.
[Review] So Many Cupcake Flavors at Patty's Cakes
-
via Google Reviews
Great place to eat a cupcake! So many flavors to choose from. Be back soon!
[Review] Fullerton Birthday Cupcakes
- Placentia, CA
-
via Yelp
Was very happy with the birthday cupcakes I ordered last night. They were beautiful, very moist and light, and there were very many flavors to choose from, even gluten-free. Will be coming again
[Review] Cupcakes for Birthday or Any Occasion
- La Habra, CA
-
via Yelp
I went here the other day and bought two cupcakes: the peanut butter fudge and the eclair flavors. Deeeelicious! The staff was very helpful and nice and the store itself was adorable. I will definitely be back, either for cupcakes or for a birthday cake!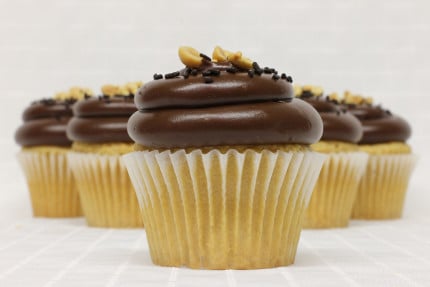 [Review] Fantastic Bakery with Gluten Free Cupcakes
-
via Google Reviews
This bakery is fantastic! When you walk in the decor is bright and the service is amazing. They have so many flavors to choose from and they even have GF options for cupcakes. My favorite is the GF vanilla cupcake with strawberry mousse. It is delicious!
[Review] Fresh and Moist Cupcakes
- Fullerton, CA
-
via Yelp
This place never disappoints. Most fresh and moist cupcakes with the most absolute frosting!