Posts Tagged 'Cakes patty's'
[Review] Butter Pecan Cupcakes in Fullerton
-
via Google Reviews
The cupcakes at Patty's are always delicious. My favorite is Butter Pecan.
[Review] Fullerton Cakes and Cupcakes
-
via Google Reviews
Been coming here for years. New location looks good and the cakes and cupcakes are still amazing.
[Review] Lemon Drop Cupcake is Delicious
-
via Google Reviews
Lemon drop cupcake was otherworldly delicious; the cake and topping were sooo goood.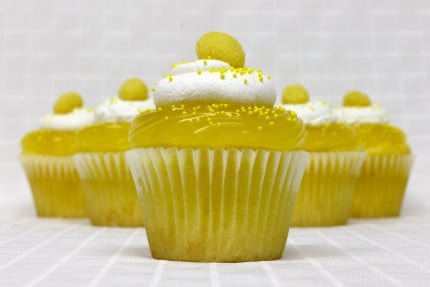 [Review] Delicious Cakes at Patty's Cakes
-
via The Knot
Patty's Cakes was recommended to us by our vendor. They were accommodating, organized and helped us select our cake design and flavors. Prior to setting up the appointment, we had no clue what we wanted other than knowing our color scheme. However, they made the process easy and helped us find the perfect style that fit us and our wedding theme. We both have completely different tastes, but were recommended to try the lemon cake, which we both would have never thought to try on our own, and it ended up being the flavor we both independently loved the best! The cake was beautiful, and our guests loved it! Couldn't have asked for more.
[Review] Best Cupcake Shop in Fullerton
- Fullerton, CA
-
via Yelp
great flavor selection. not too light, not too heavy. Much better cupcake recipe than the other shop in fullerton. well done Patty
[Review] Bavarian Strawberry Cake
-
via Google Reviews
Had the best Bavarian strawberry cake I've ever had. Can't wait to try other flavors.
[Review] Fullerton Disney Cake
- Dallas, TX
-
via Yelp
We are from Texas but were celebrating our daughter's 3rd birthday at Disneyland. I asked my Family that lives in Fullerton who I should get the cake from and hands down they all said Patty's cakes. They were not wrong! Not only was it adorable it was delicious. I could not get over how cute the cake was. I loved it. If you are looking for a cake for any occasion get it here! Thanks Patty's Cakes for making my daughter's birthday even more perfect!
[Review] Cupcake Store Has Many Different Cupcake Flavors
-
via Google Reviews
Super yummy cupcakes and the staff was very kind to us! I love that there are so many different flavors to choose from! Go check it out!!
[Review] Yummy Cupcakes – Definitely Recommend!
-
via Google Reviews
Great service! Yummy cupcakes too, definitely recommend everyone try them.
[Review] So happy i used Patty's Cakes for my wedding!
- Fullerton, CA
-
via The Knot
I am so happy that I used Patty's Cakes for my wedding. I decided to have cupcakes so all of my guests could enjoy several different cake flavors, and it was a lot easier to serve as well. Patty's cupcakes were so moist and absolutely amazing – my guests could not stop raving about the chocolate cupcakes with peanut butter frosting! A-M-A-Z-I-N-G