Check out these amazing and beautiful cupcake wedding stands!  An alternative way to have you're wedding cake.  They look beautiful and even taste better.
This wedding cake cupcake stand has an assortment of beautiful cupcakes all on the cupcake stand.
This fantastic wedding cake stand has cupcakes on them.  A gorgeous alternative for a wedding cake!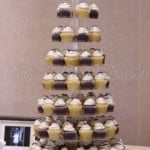 This cupcake stand has fantastic cupcakes on it and is very tall!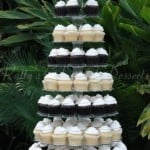 This beautiful cupcake stand is different and made out of wood.  Looks beautiful with cupcakes on it!