Posts Tagged 'beautiful cakes'
[Review] Order Cupcakes Online from Patty's Cakes
-
via Google Reviews
The cupcakes are the best! The staff is always friendly, helpful and fill orders fast!
[Review] Fluffy and Sweet Cupcakes
-
via Google Reviews
I was so excited to try Patty's Cakes, and honestly had high expectations. When I got my cupcake, it looked perfect. There was a mountain of frosting, and the first bite was like biting into heaven. The cupcake itself was extremely fluffy & not dried out. The frosting wasn't overly sweet nor did it overpower the cupcake. I was very satisfied after eating it (in 2 bites I might add lol) and it left me craving more…
[Review] Fairly Priced and Delicious Cupcakes
- Fullerton, CA
-
via Yelp
The reputation Patty's Cakes has definitely lives up to the expectations. We showed up a little late (around 8:30ish) and they only had one chocolate cupcake left and were lucky enough to grab it. I also had the red velvet. What I think makes it unique is that they frost the cupcake after you order it. This makes the cupcake taste so fresh and so delicious.
We were attended to with great customer service and provided with delicious cupcakes. Their cake selection also looked very delicious and fairly priced.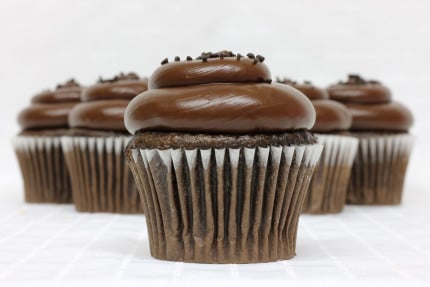 [Review] Patty's Cakes is the Best Dessert Place
- Benicia, CA
-
via Yelp
My favorite cupcake shop. Delicious cupcakes and good prices. Love the cake consistency and whipped cream topping. Will continue to buy here and also as gifts for friends. When people ask me about dessert places, I always recommend Patty's Cakes.
[Review] Banana Cream Cupcakes
-
via Google Reviews
The cupcakes here are to die for especially the banana cream my favorite
[Review] Homemade Fullerton Cupcakes
- Fullerton, CA
-
via Yelp
It was the first time going to Patty's Cakes and I loved it. It's like a homemade cupcake made just for you. The frosting is put on right when you order. They are very friendly and helpful. Definitely going back.
[Review] Birthday Cupcakes for Her
- Orange, CA
-
via Yelp
This has been the best cakes/cupcakes I've ever had! For my birthday my boyfriend had bought me a cake from here and it was delicious! Practically ate the whole cake by myself! After that, we went and got a dozen cupcakes! Also almost ate that whole dozen on my own! They have so many cupcake flavors! I can't wait to try them all!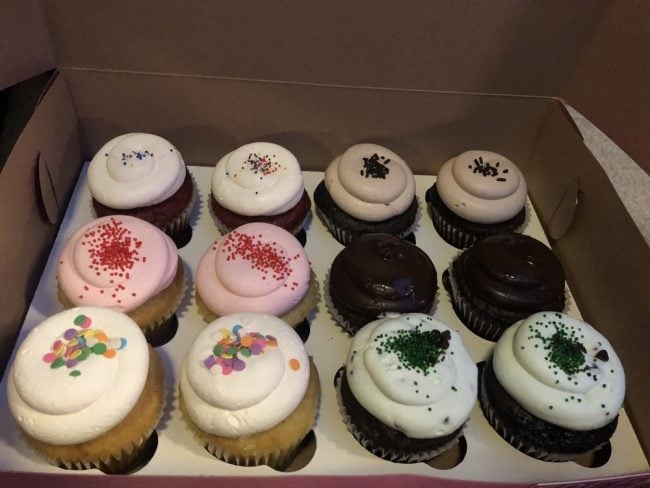 [Review] Moist and Flavorful Wedding Cake
-
via Wedding Wire
We met Patty at an event and I knew immediately she had to make my wedding cake. It was so moist and flavorful and unlike any wedding cake I had ever had. No fondant (which I love!) and they look and taste so amazing. I have no idea how they are SO flavorful and moist/soft. Before my wedding even came around, my sister in law's baker for her own wedding fell through. She was absolutely scrambling!! Patty came in clutch and made their wedding cake at the last minute and saved the day! I still get calls asking who made our cake because they need the number for a birthday or wedding! It was that good. Patty is prompt, professional, sweet, and oh so talented. Not to mention the best prices I could find! Definitely go with Patty's cakes for your next event.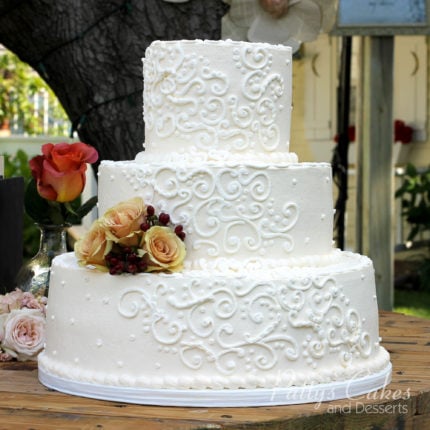 [Review] Cupcakes for the Girls
- Fullerton, CA
-
via Yelp
I've been here for all sorts of different occasions. As well as no reason at all other than my girls and I want a cupcake or ice cream. Everything here is so fresh and so good. And nice big cupcakes.
[Review] Cake Balls and Thrifty Ice Cream
-
via Google Reviews
Very delicious cakes, cupcakes, cake balls and cookies. They even serve Thrifty ice cream.