Amazing wedding cakes all decorated to perfection!  Each cake was hand made to look perfect and of course beautiful!
This beautiful cake has yummy grapes on every tier with a simple but beautiful design!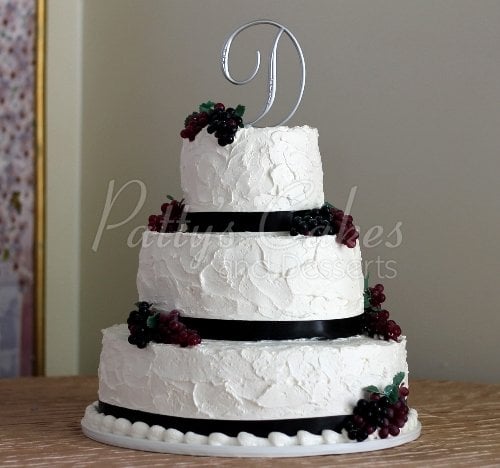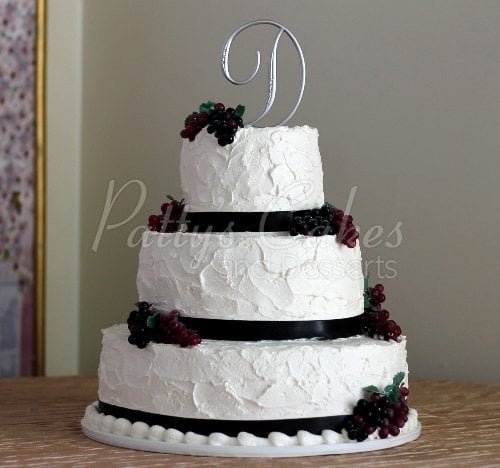 This cake has pink flowers on each tier with beautiful black ribbon.
This cake is super simple but very beautiful!  An amazing simple cake.