Posts Tagged 'Best cakes in OC'
[Review] Fresh, Moist, and Delicious Fullerton Cupcakes
-
via Google Reviews
Pattys has the best cupcakes around. Always fresh, moist, and delicious.
[Review] Beautiful Wedding Cake
- Placentia, CA
-
via Yelp
I have always wanted to use Patty's Cakes for my wedding cake ever since I tasted them for the first time! When we picked our wedding venue and they handed us recommended cake vendors and I saw them on the list I knew it was meant to be! They made the cake tasting and decorating process so easy! The cake was so yummy and we got so many compliments! Thank you so much for making our day that much better with our beautiful cake center stage.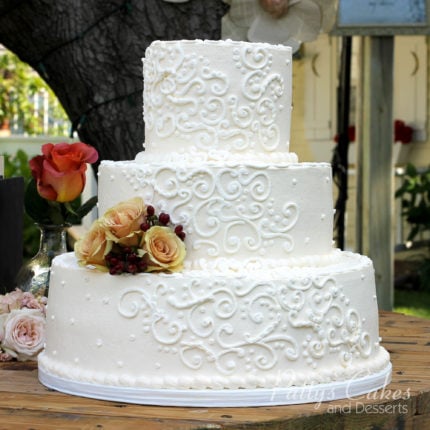 [Review] 10/10 Recommend Cupcake Store
- Costa Mesa, CA
-
via Yelp
Top 5 cupcakes! This place was cute and homey with bright colors and friendly faces. The cupcakes I bought were red velvet, which is a favorite, and a lemon drop, which was also delish. 10/10 recommend and 10/10 would go back!
[Review] Patty's Cupcakes Are Amazing
-
via Google Reviews
The place is gorgeous and their cupcakes are so good.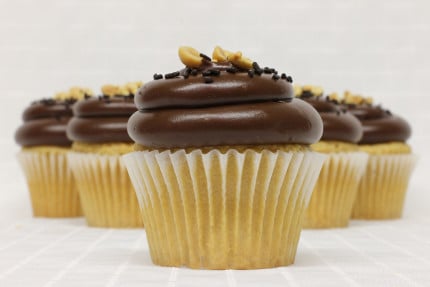 [Review] Cake-A-Licious
-
via TripAdvisor
Upon entering the bakery for the first time, we were welcomed by the light and airy colors that said sweet and tasty. We were greeted by friendly staff who explained the process of ordering the cupcakes. We chose our flavors from a large wall menu with pictures. After ordering, the cupcakes were freshly frosted while we waited. In a few minutes, we had four delicious, moist, and attractive cupcakes in a box ready to go home with us. We've tried many bakeries' cupcakes. This is one of the best we've ever had.
[Review] Delicious Cake And Great Service!
- Fullerton, CA
-
via Yelp
Delicious cake and great service!
We hired them for our wedding cake last year and it was a great experience. From taste testing to planning to delivery, the entire process was simple and the end product tasted great. The main dude (Phillip?) was also efficient and professional and was dedicated to ensuring we were happy. We've definitely let our friends know how great the place is.
They offered a wide variety of cake designs at very reasonable prices, and the cake flavors themselves went really together.
It was also cool that they had a cake in exactly the two colors of our wedding, which were not a common combination!
Great cakes – 5/5!
[Review] Fullerton Baker Has Cupcakes Perfect For Family
- Anaheim, CA
-
via Yelp
This place is so cute and the cupcakes are soft, tasty and so yummy! Very memorable experience for my family. Will definitely go again.
[Review] "Best Cupcakes I've Ever Had!"
-
via Google Reviews
Let me say these are the best cupcakes I ever had!! Love them!!
[Review] Magical Wedding Cake By Patty's Cakes
- Rancho Santa Margarita, CA
-
via Yelp
This review is long overdue. My husband and I were married this past May at Orange Hill Restaurant and Pattys was included in the package. I had never heard of Pattys and was a little nervous because I am a HUGE fan of cake but after I googled them and found out they're a fondant free bakery I was thrilled! When we went for our cake tasting, we met with Patty herself, and she was an absolute delight, was incredibly helpful and you could tell she really cared about her cakes and that her clients were happy. The day of our wedding arrived and the cake was pure perfection! It was absolutely gorgeous, almost a shame to eat but trust me, we did because it was amazing! All of our friends and family kept telling us it was the best cake they ever had at a wedding! We have since gone to order more cakes from Pattys and they were superb. If you go into Pattys though, be sure to pick up few cookies and cake in a bag because they are pure magic. Seriously.
[Review] Cute And Delicious Cakes
-
via Google Reviews
I got a last minute cake for my son, it looked cute and tasted good. Will recommend!