Amazing is all i can say!  Each wedding cakes is beautiful and decorated to perfection for the bride and groom.
This beautiful wedding cakes has purple dots all around the cake with bling on all the boarders!  A fantastic looking cake.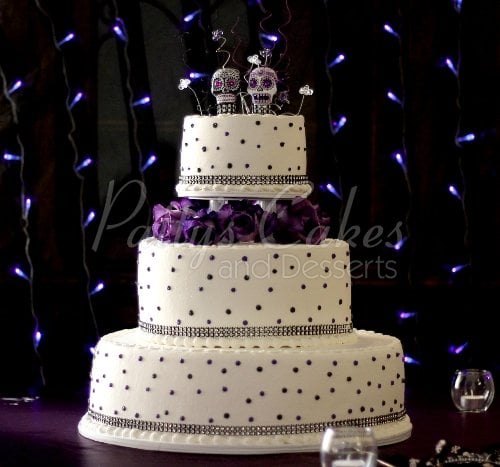 This wedding cake is a simple wedding cake style but looks beautiful.
This wedding cake has beautiful purple flowers and gorgeous purple ribbon around each tier of the cake.